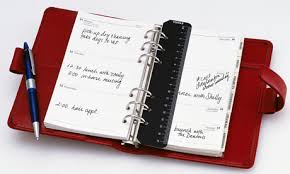 Volume 1 of our Diary of a Green Deal provider began in April 2012 and covered the trials and tribulations of applying for and, eventually, becoming a registered Green Deal provider.
Volume 2 updates our story…
Diary of a Green Deal provider Volume 2
Part 1 – January 2015
It's been a while since the last instalment. Most of the intervening time has been filled with ECO work and not much Green Deal; however, thanks to our partnership with a local authority, we are now completing a steady stream of Green Deal Plans. Anyway, so much has happened that we thought it was about time we re-started the Diary…
So firstly, all the ECO work. For the last two years, we have been bidding on the brokerage platform for ECO, but in that time the prices have tumbled precipitously. Initially the price drops were the result of healthy market competition; however, after the purge of the 'green crap' in 2013, the ECO market was effectively chopped in half and the prices hit rock bottom.
Now no-one knows how much ECO the 'big six' still need to deliver: none has sold in 2015 so far, and volumes were tiny at the end of 2014. As the deadline for phase 1 (ECO1) is on March 31st, one has to assume that the power companies think they have delivered all they need to. When it comes to solid wall, they've probably delivered all they need to up to 2017, but other funding streams remain a bit of a mystery.
One thing is clearer: it will become increasingly difficult to access ECO on the brokerage platform. Aside from the fact that none is being bought, the number of sellers continues to grow. The number of Green Deal providers shows steady – if unspectacular – growth, and now Local Authorities can bid too. DECC was clearly concerned that not enough organisations were wasting an hour a fortnight on a pointless bidding process, so have decided to expand the pool! It remains to be seen if any local authority has the inclination to participate.
I think some of the reasoning behind local authority participation was driven by the 'it's not where we want it to be' Green Deal Communities (GDC) scheme. This was a scheme under which local authorities were invited to come up with domestic energy efficiency incentive plans. These incentives would be complemented by the plentiful ECO sloshing around in November 2013, resulting in a council-led retrofit boom – all under the banner of Green Deal. When it became clear there was no ECO to be had, it was too late and now these schemes are struggling to deliver by the March deadline.
However, an important step has been taken. Whereas DECC initially sought to develop Green Deal as a private sector-only initiative, the GDC scheme shows a willingness to allow local authorities to demonstrate that they can play an important role in fuel poverty reduction and energy efficiency.
So, despite the difficulties with ECO and GDC, we are actually writing Green Deal Plans, though we're still doing more Energy Plans (the same thing but without the consumer credit tied to the energy bill). We have also tried to pick up on the Green Deal Home Improvement Fund (GDHIF) vouchers. The first tranche of the new improved GDHIF mostly went very quickly, but there is another chance in February. I think these staged deliveries are quite a good idea: they allow the market to draw breath and re-group, tempering the boom and bust effect which is a signature feature of DECC policy. They also allow DECC to tweak the incentives so as to really find out how the market reacts, rather than relying upon economic models and forecasts that have been consistently inaccurate.
There are other factors keeping us and other Green Deal providers awake at night. The new regulatory regime for consumer credit, administered by the new muscular Financial Conduct Authority, is not for the faint hearted. The tests are tougher (e.g. a three year business plan – in this sector!) and the penalties are harsher (jail for Directors). The Green Deal Finance Company continues to skip from crisis to crisis and now only has money until September 2015. The software that is supposed to make all our lives easier still doesn't work properly, partly as a result of incompetence and partly because there have been so many policy and technical changes.
Despite these moans, at long last there does appear to be the possibility that a business called a Green Deal provider might actually be able to make a sustainable living. But then there's the general election…
As we're still some way from the actual election, policy detail is scant; however, there are some clues. The Lib Dems exhibit strong ownership of Green Deal and so will not ditch it – indeed, Ed Davey defends it vigorously by pointing out the success of… umm… ECO. The Conservatives in the day of Greg Barker were actually delivering Green Deal but since that passionate, if largely ineffective, minister moved on, Amber Rudd has been discretion itself. That leaves Labour, and there the signs are encouraging. The two main points I've picked up on are: firstly, more involvement for local authorities to help with street-based and area-wide schemes; and secondly, reducing the interest rate. Despite DECC and GDFC using every opportunity to say that 6.96% is actually a very reasonable rate, the fact remains that it is a substantial barrier to uptake of Green Deal – probably the biggest – so cutting this can only help.
So, the diary is back because the politics and, therefore, the policy is back – and the Green Deal has become interesting again.
Diary of a Green Deal provider is written by Dr Andy Johnston, Chief Executive of Local Energy